In a nutshell...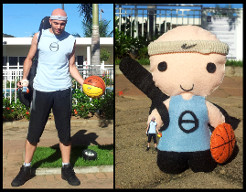 Hello! In short, I enjoy mathematics, music, computer science and some other stuff, which I apparently enjoy so much that I forgot what they are right now. Currently I work as a professor at IMD of UFRN. This semester I am teaching two classes of the course Mathematical Foundations for Computation (courses sites in portuguese).
I obtained my PhD in theoretical computer science from ENS de Lyon (team Plume of the LIP lab) under the supervision of Olivier Laurent.
I obtained my MSc in mathematical logic from MPLA, and my BSc in pure mathematics from the University of Athens.
Further, boring information can be found in my CV (in English or em Português).
Under re-reconstruction
I'm re-reconstructing my website at the moment. It should be ready precisely in three at some point in the future.
Research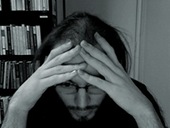 I have mostly been working on disjunctive logic programs, and their game semantics. So far, I have extended the games of simple logic programs to cover logic programs with disjunction, and I developed a method to transform any non-disjunctive semantics into a corresponding disjunctive one. Some other areas that I find highly interesting are set theory and proof theory.
PhD thesis
On the semantics of disjunctive logic programs
, defended on July 2nd, 2014.
download:
thesis
|
defense
.
Publications
Submitted
Th. Tsouanas, An abstract semantic framework for logic programs: theory and applications
Th. Tsouanas, Disjunctions as syntactic sugar of logic programs
Recent talks
On the semantics of disjunctive logic programs
slides: [ Part I | Part II ]
UFRN, Natal, Brazil (Feb 2015);
Demokritos, Athens, Greece (Jan 2015).
A game semantics for disjunctive logic programs
UFMG, Belo Horizonte, Brazil (Mar 2014);
LIX, École Polytechnique, Paris, France (Jan 2013);
University of Bath, UK (Sep 2012);
University of Oxford, UK (May 2012).
Web applications
schole
greekizer
gimme
BeeBB web forum
Contact
Music
Programs
Misc
Kudos