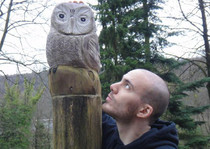 email: thanos@tsouanas.org
mail: Office 369N, LIP, ENS de Lyon 46 allée d'Italie, 69364 Lyon cedex 07, France
phone: (+33) (0) 4 72 72 82 30
In case you actually call me, keep in mind that I share my office with Fabio Zanasi and Matthieu Perrinel Jean-Marie Madiot.
IRC: tsou@freenode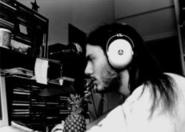 I like composing and some very few times performing music as well. Follow the links below if you want to learn more about this.
music.tsouanas.org: website about my music.
www.sians.org: my (almost dead) band's website.
If you are into recording music, be sure to read Tweak's guide, as there is a lot of useful information lying there.
I love programming! I mostly code in Haskell, Python Ruby, and the Unix shell. You can find a few programs I've written below. If you are looking for some other software in which I'm listed as the author, in particular for omg.py, feel free to drop me an email.
lookbusy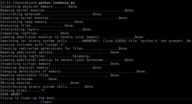 Look busy doing nothing. Pretty much what it says... So, your eco-friendly (room)mate/mom/dad/whatever keeps powering off your computer, after glancing at the screen and making the wise decision that "it just sits there wasting energy, it's not doing anything". Look no further, this program is for you: lookbusy.py.
TeXout
Download. This python program implements literate programming using LaTeX. Inspired by Haskell's LaTeX support for literate programming, it can be used for any programming language(s). The sample input TeX file provided should be enough documentation.
TsouTAPL

Project site. Implementation in Haskell of various λ-calculus based systems found in Benjamin Pierce's book, Types and Programming Languages.
If you are interested in this, you may also want to check tapl-haskell, a similar, independent project.
(If you have no idea what this book is all about, you probably couldn't care less about this program.)
OpenBSD ∩ λProlog
Funny
Not so funny
On Friday, May 10th, 2013, in Brazil, I was shot in the back! I will write more details about the incident sometime soon.